As
Marvel's Cinematic Universe
continues to expand and evolved, backed by the momentum of financial success after financial success at the box office,
Marvel Studios
continues to reshape the image of comic book movies and allow their films to enter into other genres that allow them to be more than just super hero flicks. We know that the studio has big plans for the future, but our depth of knowledge is, beyond the summer of 2015, understandably shallow. While we've met some of Marvel's most recognizable faces, there are still plenty of characters to whom Marvel owns film rights that have not made an appearance in the MCU. After the jump I'll explore 15 such characters and their chances of joining the MCU.
Exactly one year ago today I published this piece and it was one of my favorites to do and a lot of fun to write up. Since then a lot has changed, especially recently, so I thought it was a good time to check back in and take stock of what's happened in regards to these classic Marvel characters.
1 and 2:
Ant-Man

and

The Wasp



Who Are They?
Dr. Hank Pym
and
Janet Van Dyne
are two of Marvel's earliest original characters. Pym is a genius-level biochemist who discovers a way to alter the size of his body and Van Dyne begins as his lab assistant but later becomes the
Wasp
by using the same technology that Pym uses to become
Ant-Man
or
Giant Man
. The two fall in love, though Pym is often shown to be unaware or disinterested because of his passion for science, and have a long and tension-filled relationship.
Ant-Man
and
Wasp
are two of the original comic book Avengers and are tied to many classic comic adventures.
Chances of Joining the MCU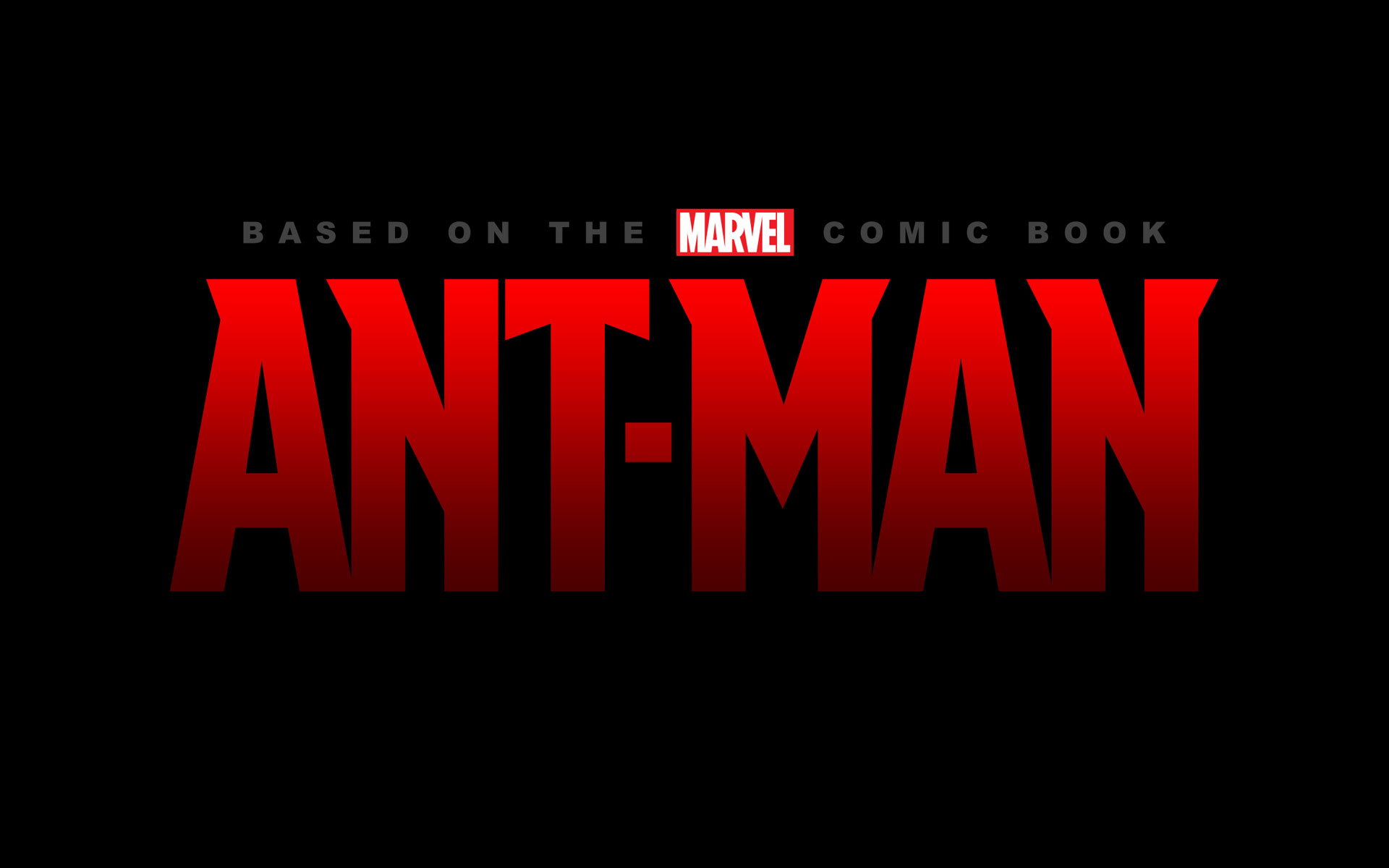 100%...sort of.
Edgar Wright
is currently in pre-production on
Ant-Man
, which will be released on July 31, 2015. Legendary actor and 2-time Academy Award winner
Michael Douglas
has
been cast as Hank Pym
and as of now no actress has been cast as Janet van Dyne. Despite their being some controversy concerning their lack of involvement in the Ultron story line, it is going to be awesome to see these two original Avengers join the mix!
10/14/18 UPDATE
:
Obviously much has changed about this film since November 1, 2013.
Peyton Reed
has taken over as director and the script has undergone serious rewrites by
Adam McKay
.
Michael Douglas
will portray Hank Pym in the film, but his superhero days are behind him.
Paul Rudd
will be playing Scott Lang, the second Ant-Man and the film's protagonist and, it seems, that Janet Van Dyne will not be a part of the film. However,
Evangeline Lilly
will be playing Hope Van Dyne, the daughter of Janet and Hank Pym and could possibly turn into the big screen version of The Wasp in the future.
3. Doctor Strange
Who Is He?
Stephen Strange was an arrogant neurosurgeon who, following an accident, lost the control of his hands and, consequently, hit the dumps pretty hard. In his search to heal himself and restore the use of his hands and his career, he ends up in the Himalayas and meets the Ancient One, a master of magic and manipulator of inter-dimensional energies. The Ancient One refuses to heal Strange, whom he feels is too self-centered to help others, until Strange helps save the Ancient One from an attack by Baron Mordo, one of his own apprentices. Strange learns the mystic arts from the Ancient One and eventually becomes the Sorcerer Supreme of Earth and the most powerful manipulator of mystic energies in the cosmos. He is currently a member of the New Avengers and one the most powerful and respected individuals in the comics.
Chances of Joining the MCU
100%
Kevin Feige
wants a
Doctor Strange
film; therefore, it's going to happen. It's extremely likely that Strange ends up as one of the 3 currently untitled
Phase 3
films, though it may not be until 2017, and that somehow, whether it be the source of his power or his ability to travel between dimensions, an
Infinity Stone
will be at the heart of the film.Strange's mention in
Captain America: The Winter Soldier
makes it semi-official.
10/14/14 UPDATE
:
We will have a
Doctor Strange
film on
July 8, 2016
.
Scott Derrickson
will be directing that film based on a
Jon Spaihts
' script. That's what we know as of today. Casting rumors have swirled about this film for months, but we should have our Sorcerer Supreme any day now.
11/01/14 UPDATE
:
Doctor Strange
will now hit theaters on
November 4, 2016
. The move from the originally planned July date was likely to accommodate the schedule of Benedict Cumberbatch, who as of now is final talks to portray the Sorcerer Supreme.
4.
The Black Panther
Who Is He?
T'Challa, The Black Panther, the first Black superhero in mainstream American comics, is the chieftain of the the Wakanda Panther Clan of Africa. The Clan worships the Panther God and their chieftain ritually eats a heart-shaped herb which grants him superhuman speed, acuity of senses and otherwise powers him up. The Wakandans are a singular people and have protected their capital city, and its natural vibranium deposit, for generations. T'Challa is among the most well-rounded characters in the Marvel Universe. He is a genius, an excellent strategist and nearly unparalleled martial artist.
Chances of Joining the MCU
100%
It's honestly surprising and shameful that he hasn't been introduced already,
but both Kevin Feige and Stan Lee have spoken about a Black Panther film for years now
and it's just a matter of time before the studio finds the best fit for T'Challa. He will be a part of the MCU and his inclusion, possibly above all others on this list, will add to the richness of the MCU. His ingenuity and inventiveness fit perfectly in the science-based universe Marvel has created on screen.
10/14/18 UPDATE:
T'Challa's fictional Wakanda is rumored to be a part of the upcoming Avengers: Age of Ultron, though we shouldn't expect to see it's leader during the film. Actor Chadwick Boseman's name has been attached to this potential role for sometime. At some point T'Challa will join the MCU (he's been rumored to be a part of the upcoming 3rd Captain America film for some time), but we don't know when just yet.
11/01/14 UPDATE:
As I mentioned in the last update, T'Challa, played by Chadwick Boseman, will appear in Captain America: Civil War on May 6, 2016 before appearing in a solo Black Panther film on November 3, 2017!
5. Carol Danvers
Who Is She?
Carol Danvers
is a Air Force officer who, through a series of unfortunate events that could only happen in comics, is abducted by an alien and then gravely injured by the explosion of the an alien device. The alien, and the device, called the Psych-Magnetron, happened to be
Kree
. Kree soldier,
Captain Mar-vell
, helped save Danvers and, in the process, her cells received Kree DNA making her a Kree-human hybrid. Over the course of time her powers grew and included flight, energy manipulation and superhuman strength.
Chances of Joining the MCU?
90%
100%
Chances are very good that
Carol Danvers
will be the protagonist of Marvel's first female super hero film. Rumors have flown for some time now that
Katee Sackhoff
(
Riddick
) will play Carol and that she may first appear in a cameo before headlining her own film. It's also possible that Carol shows up during Marvel's
Jessica Jones
series on Netflix as the two are great friends in the comics. We know that at some point Marvel is going to make a film with a female super hero lead; Carol Danvers is probably the best bet to make sure it is successful.
3/24 Update:
In following all the evidence, it seems pretty clear that we will see Carol Danvers in
Avengers: Age of Ultron
and that it won't be too long afterwards when she gets her own film, likely the first film for Marvel centered on a female hero!
10/14/18 UPDATE
:
It seems that Marvel may have switched gears here and decided not to include Danvers in the upcoming
Avengers: Age of Ultron
, choosing instead to give her a solo film (possibly
May 5, 2017
just ahead of Warner Bros.
Wonder Woman
solo flick?).
11/01/14 UPDATE
:
While it won't happen before
Wonder Woman
, Marvel is going forward with a solo vehicle for Carol Danvers.
Captain Marvel
will hit theaters
July 6, 2018
as Marvel's follow-up to
Avengers: Infinity War, Part 1
.
6. Iron Fist
Who Is He?
Danny Rand
is young businessman who, as a young boy, loses his father to an accident and finds
K'un L'un
, a mystical city that only appears on Earth every 10 years. While in K'un L'un, Rand learns martial arts and eventually defeats the dragon
Shou Lau the Undying
. By doing so, and reaching into the dragon's chest and into its molten heart, Rand becomes the Iron Fist, the protector of K'un L'un, capable of channeling his chi into enormous power that enhances his martial arts skill and can even help him heal at accelerated rates. Rand is close friends with
Luke Cage
and the two have operated
Heroes for Hire
, a street-level service that allows clients to buy the help or protection of superheroes.
Chances of Joining the MCU?
85%
100%
Marvel Studios' President Kevin Feige has long talked about his desire to add Iron Fist to the MCU
. The story has been rumored to be based on
Matt Fraction
and
Ed Brubaker'
s
Immortal Iron Fist
run, which retold the origin of Rand and saw him in a Bloodsport-esque tournament against the other "Immortal Weapons" from cities like K'un L'un. Chances are good that Rand joins the MCU eventually, though with the current focus on building towards a showdown with Thanos, it may be Phase 4 or 5 before we see an
Iron Fist
film. My verdict is it's really a matter of when, not if.
12/1 UPDATE:
We aren't getting an
Iron Fist
film, at least not anytime soon. We are, however, getting a 13-episode
Iron Fist
series on Netflix sometime after 2015 and, this April, Marvel will launch a new
Iron Fist
solo comic book.
2/26/16 Update
Finn Jones has been cast as Danny Rand and production for the show is rumored to begin this April.
7. Daredevil
Who Is He?
Matt Murdock is a lawyer who, as a young boy, was blinded when radioactive goo fell from a truck and onto his face while pushing a blind man out of its path. At the expense of his sight came the enhancement of all of his other senses and before long, Murdock learned to use a sonar sense to locate objects and create pictures of them in his mind. His enhanced sense of balance gave him incredible athletic ability and dexterity, allowing him to perform incredible feats and helping him gain the moniker, "The Man Without Fear."
Chances of Joining the MCU?
85% 100%
Marvel recently regained the rights to
Daredevil
, one of their original and most iconic comic characters, after efforts by Fox to reboot the hero, after the
Ben Affleck
film, failed.
Recently Feige spoke of Marvel's intention to make a "secret identity" superhero film
, something noticeably absent from the MCU, and most people's thoughts turned to the recently reacquired property. As with
Iron Fist
, Daredevil is likely a matter of when and not if. He's an absolutely legendary character with no shortage of wonderful stories and though he may be better suited to a weekly TV series, there's no doubt Matt Murdock will reappear as Hornhead somwhere in the MCU before long.
12/1 UPDATE:
A strange example of me being right without knowing exactly why I was right. We are going to see a
Daredevil
series on Netflix in 2015. Made for TV, it might actually be possible
Daredevil
, if it takes the
Marvel Knights
approach, is more made for Netflix where Marvel can avoid rating the show and do as it pleases.
8. Nova
Who Is He?
Depends on who you ask! If you ask me, he is
Richard Rider
. If you ask a teen, he may be
Sam Alexander
. I'm going to talk about Richard Rider, however, because I own the website. Richard Rider is a human who inherited the job of being a member of the Nova Corps, an intergalactic police force, from a dying corpsman,
Rhomann Dey
, who chased a villain to Earth. Rider picked up the mantle and became a HUGE player in many of Marvel's Cosmic events.
Chances of Joining the MCU?
75% and rising.
The
Nova Corps
will appear in next summer
Guardians of the Galaxy
and there's no solid reason to incorporate the corps unless, someday, Richard Rider is going to join the MCU. Also, of all Nova Corpsmen to involve in the film, Marvel has chosen to involve Rhomann Dey who gave Rider the helmet allowing him to become Bucket Head.
10/14/18 UPDATE
:
Apparently Nova was a part of the
Guardians of the Galaxy
script before being cut out by
James Gunn.
Hopefully Richard Rider, one of the main Cosmic players, will make the cut next time.
9. Adam Warlock
Who Is He?
Adam Warlock
is, at least in my view, one of the absolute weirdos of the Marvel universe. Created to be a perfect human by a group of scientists known as the
Enclave
, Warlock has the ability to manipulate the cosmic energy around him for many ends, inluding teleportation. Adam Warlock and
Thanos
are nearly inextribably linked and Warlock has, in the past, possessed the green
Soul Gem,
even retreating inside of it to live for some time.
Chances of Joining the MCU
63.56%
100%
Given
Adam Warlock's
deep ties to
Thanos
and the
Soul Gem
, which is likely to be reimagined as an Infinity Stone, similar to the
Tesseract
and the
Aether
, it's more likely than not that we will see the Cosmic weirdo.
It has been rumored that we may see the cocoon of Adam Warlock
in next summer's
Guardians of the Galaxy
and that's not something I'll rule out until it's disproven.
12/1 UPDATE:
It's possible we've already seen the cocoon of Adam Warlock in the mid-credit scene of

Thor: The Dark World

.
Recently, given the increasing evidence from a number of sources, I've come to the conclusion that
Adam Warlock will appear
in
Guardians of the Galaxy
in some way. AND THAT WAS WRONG!
10/14/18 UPDATE
:
As it turns out Warlock did appear in
Guardians of the Galaxy
. It's been confirmed by director James Gunn that it was his cocoon in the Collector's museum and that, at the end of the film, the cocoon had burst open. We will see Adam Warlock again (there are even rumors of an Adam Warlock solo film!).
11/01/18 UPDATE
:
Given that Marvel has announced
Avengers: Infinity War
, Part 1 and Part 2 for 2018 and 2019 AND the fact that Adam Warlock is confirmed to exist within the MCU it's good bet that we might FINALLY see him introduced in one of the upcoming Phase 3 films, possibly
Guardians of the Galaxy 2
.
10. Captain Marvel
Who Is He?
A
Kree
Captain sent to Earth to observe (spy on) the planet as it emerged as a potential galactic threat,
Mar-vell
gained an affinity for humans and, despite his orders, often intervened and protected them. After being found guilty of treason by the Kree empire and sentenced to death, Mar-vell escaped and, through a funky connection to
Hulk
's buddy
Rick Jones
, could spend periods of time on Earth. An ally to the Avengers for years, Mar-vell recently bit the big one. In honor of the man who saved her life and granted her powers,
Carol Danvers
took the name
Ms. Marvel
and assumed the title of Captain Marvel following the death of Mar-vell.
Chances of Joining the MCU?
57.88%
Given his connection to the origin of Ms. Marvel, whom I believe will absolutely be a part of the MCU, one would think Captain Marvel would be a certainty as well. Given Marvel's affinity for changing comic book origins, however, it's safe to assume that they could create a new origin for Ms. Marvel. The introduction of the Kree in
Guardians of the Galaxy
do give me hope, though.
3/24 Update
I believe we've already seen a version of Captain Marvel in Agents of S.H.I.E.L.D., though I could easily be wrong. Only time will tell, but I think the blue alien we saw is our link to Captain Marvel and his connection to Director Coulson is something that we're still understanding.
11. Luke
Cage aka
Power Man
Who Is He?
"
Luke Cage
" is the assumed name of a reformed gangbanger named Lucas. After being set up and wrongfully imprisoned in
Seagate Prison
for a crime he did not commit, Lucas was offered a singular opportunity: he would submit to an experimental procedure to perfect his immune system in exchange for parole. Surprisingly, the experiment did not go as planned. Instead of increased immunity, Lucas gained superhuman strength and stamina and nearly impenetrable skin, and took the name Luke Cage. While Cage can be injured, it is quite difficult, and his body can rapidly heal itself. Cage underwent the same treatment a second time which only served to enhance his already superhuman features. After fighting street-level crime for some time, Cage joined up with
Danny Rand
to form the
Heroes for Hire
.
Chances of Joining the MCU?
55% with a caveat: the percentage goes up IF Danny Rand joins the MCU.
100%
While Cage is one of my favorite heroes, I'm hesitant to think he is a sure fire addition. I do, however, feel that if
Dwayne Johnson
took the role of Luke Cage, Marvel would make money on accident. A Cage solo film is going to be a tough sell, though. I'm curious to see what Marvel does with this property. If an
Iron Fist
film is made,
Luke Cage
WILL be in it in some role. Most of Cage's best stuff in the comics is when he is part of a team or team-up. His role as leader of the
New Avengers
, his friendships with multiple other heroes under the control of Marvel Studios, including
Daredevil
, and his pure bad-assery all work in his favor.
12/1 UPDATE:
Luke Cage
will join the MCU, alongside his buddy,
Danny Rand
, and his wifey,
Jessica Jones
, as a part of the Marvel/Netflix partnership which will bring the characters to life starting in 2015.
12. The Punisher
Who Is He?
Frank Castle
is THE anti-hero of the Marvel Universe. As
The Punisher
, Castle fights his vigilante war on crime through any and all means including murder and torture. A former Marine in Vietnam, Castle is highly trained and deadly and he turned those skills against the criminals of New York after his wife and children were killed by the mob.
Chances of Joining the MCU?
51% (more likely than not)
75%
100%
Castle has already had 3 movies and none of them were hugely successful; however, none of those were made by Marvel Studios in the current CBM-crazy market. Having said that, I believe that The Punisher may well belong on HBO in a weekly series and occasionally pop up in MCU films when he belongs. He is R-rated; he deserves an R-rated opportunity in front of the audience that will properly appreciate it. Unquestionably Marvel will do SOMETHING with The Punisher. His logo is among their most recognizable and marketable and his story is compelling when told correctly. Castle will return to the MCU in some capacity, IF the people behind the scenes figure out what the right move is.
10/14/15 UPDATE
:
The Punisher continues to be heavily rumored to appear in some or all of the Netflix Defenders series and has even been rumored to have a role in the third Captain America film. Time will tell, but I'd say we'll be seeing Frank Castle added to the MCU eventually.
6/09/15 UPDATE:
Marvel has officially cast actor Jon Bernthal
(
The Walking Dead
,
Fury
) as Frank Castle in Daredevil, Season 2. Rumors persist that if the character is well-received (and he almost certainly will be) that Marvel may move ahead with a solo Punisher series in the future.
13. The Vision
Who Is He?
The Vision
is synthezoid (synthetic android) created by
Avengers
arch-nemesis
Ultron
. Ultron hoped to use
The Vision
as a weapon to help him destroy the Avengers; however, The Vision betrayed his creator and joined the Avengers. You can learn more about The Vision, one of my favorite Marvel characters,
in this Meet and Greet
.
Chances of Joining the MCU?
50%
100% (he's either going to be in or he isn't...
AND HE IS IN!!!
)
I have a hard time with this one. I want to see The Vision, and his wide array of powers, in the MCU more than any other single character. Very early (probably too early) rumors about the plot of
Age of Ultron
,
include The Vision
. However, if The Vision is not introduced in
Age of Ultron
, there really no other purpose for him nor convenient entry point into the MCU. I'm hopeful we see the
Android Avenger
in 2015, but I can't be certain he's in
Joss Whedon's
plans.
3/24 Update
The Android Avenger is in. We know that we will be seeing The Vision in
Avengers: Age of Ultron
and likely more than one film going forward.
10/14/18 UPDATE
:
And here's a look at the concept art for Paul Bettany's synthezoid:


14. She-Hulk
Who Is She?
Jennifer Walters, the cousin of Bruce Banner, was shot by crime boss Nicholas Trask. Fortunately for her, Banner was in town and, as there were no other suitable donors, he gave his gamma-irradiated blood to save her life, transforming her almost immediately into a toned-down, female version of The Hulk. As She-Hulk, Walters seems to be more "human" than Banner as Hulk but, for some time, was unable to transform back to herself and remained green permanently for some time. Jennifer Walters is a lawyer and has been a part of many big Marvel events including Civil War. The She-Hulk will be getting her own Marvel title again soon, possibly as an effort to test her marketability with fans before trying to find where she may fit in the MCU.
Chances of Joining the MCU?
5% (Rising)
Given the struggles of The Hulk prior to Mark Ruffalo's turn in The Avengers, it's hard to imagine audiences turning out for a female version. However, those audiences probably don't get that She-Hulk is a LOT more than a female Hulk. Having said that, I don't know how to educate the general audience enough to make this film marketable and successful. Too bad because it could make for a fun, bad ass film. More likely Jennifer Walters ends up in one of the Netflix series, likely Daredevil, in a cameo role with the opportunity to grow into a larger one.
15. Wonder Man
Who Is He?
Simon Williams
became
Wonder Man
after being imprisoned for embezzlement, Williams is freed from prison by the Masters of Evil
.
In return he submits to an experiment at the hands of
Baron Zemo
which give him "ionic" energy that he eventually used to reach nearly unimaginable powers. As powerful as any member of the Marvel universe, Wonder Man was often hesitant to use his abilities and often, even in his own head, was labeled a coward.
Chances of Joining the MCU?
0.0001% at this point.
Despite
Wonder Man
being an old school member of the team and infinitely powerful,
Joss Whedon
doesn't seem to be a fan. Wonder Man is playing a prominent role in the current title,
Uncanny Avengers
and I have a neat idea of just exactly how Simon Williams and Wonder Man could fit into
Age of Ultron
and the MCU, but I don't get paid by Marvel to come up with ideas and Joss Whedon does ok by himself...I guess. I'm not going to count him out 100%, I'll just be pleasantly surprised if he shows up.
While this isn't meant to be an all-encompassing list, it was a lot of fun to do. What other icons of the Marvel Universe would you like to see? What do you think about the ones above?
A year after publication, 10 of these 15 iconic characters will be joining the MCU! It's reasonable to assume that at least a couple more will make it soon, but things look pretty bleak for a couple of others (Sorry, Simon!).